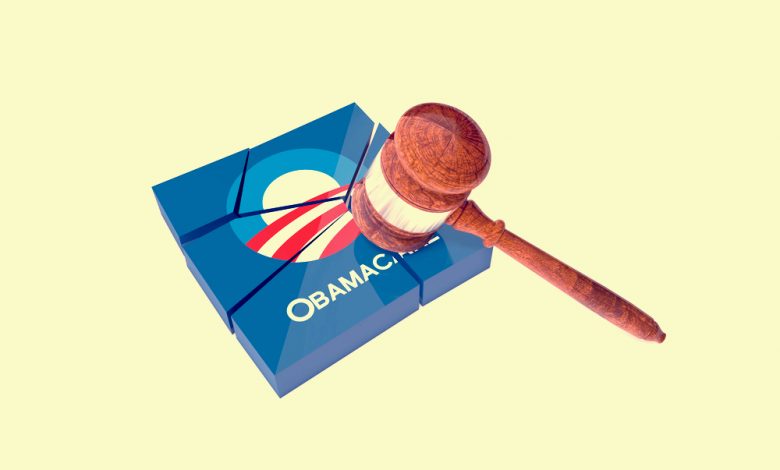 Trump and his administration are looking to eliminate Obamacare once and for all in a new filing with the US Supreme Court, stating that the Affordable Care Act (ACA) is illegal due to Congress' elimination of individual tax penalty for failing to purchase medical insurance. 
Battle of States
Solicitor General Noel Francisco – the government's chief advocate before the Court, said that Obamacare provisions are impossible to separate from the individual mandate, calling for the fall of the ACA. 
Democrats quickly responded to the move by criticizing Republicans and calling the effort to remove the ACA "cruel." House Speaker Nancy Pelosi said late Thursday that making this move in the middle of the coronavirus situation is "an act of unfathomable cruelty." 
Former Vice President Joe Biden – President Trump's opponent in the 2020 elections, also spoke about his and the administration's position on the ACA, saying that he's proud of the Act and that trying to remove it is "cruel, heartless, and it's callous." 
The case regarding the ACA began in 2018, when Texas brought the lawsuit to US District Judge Reed O'Connor, calling the ACA in its entirety unconstitutional. Since then, Texas has been joined by 19 other states calling for the elimination of the act, which is being challenged by 17 states, led by California, who wants to see the legislation preserved. 
The case is likely to be heard in the fall, with the potential results being no medical insurance for more than 20 million Americans should the law be eliminated. Trump and Republicans have long wanted to "repeal and replace" Obamacare, although details are yet to be revealed on the legislation that would eventually take its place.