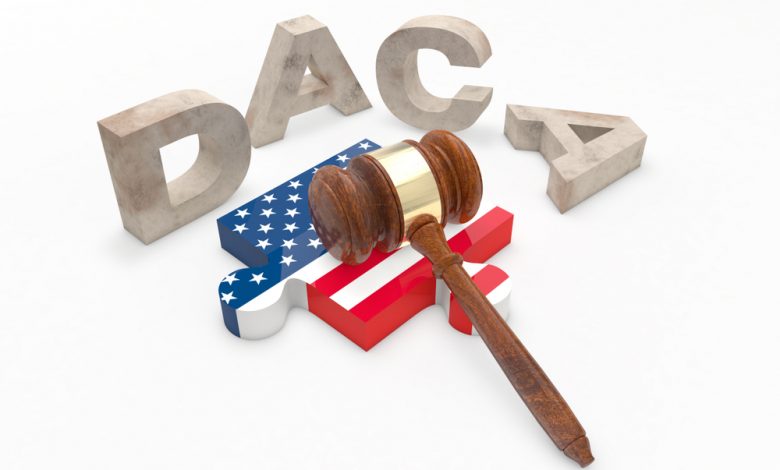 President Donald Trump is expected to refile paperwork to end the DACA program by the end of this week.
Filing Again, DACA to End?
The president's initial refiling of the paperwork to rescind the Deferred Action for Childhood Arrivals (DACA) program was expected to have been made last week, although it was pushed back to most probably this week, despite no specific time or date being given.
White House chief of staff Mark Meadows hinted at the move in an interview with Fox News on Monday, although he gave no specifics. Should Trump file the paperwork this week, the new policy will coincide with a visit from Mexican President Andrés Manuel Lopez Obrador. Most DACA recipients come from Mexico.
The Supreme Court ruled last month that the Trump administration failed to give justification for terminating the DACA program as required by law, although it also agreed that Trump had the authority to rescind the program.
"We have to refile. And everything's going to work out for DACA and the young people, who aren't so young, if you want to know the truth," Trump said days after the ruling.
The refiling to cancel DACA, which was previously rescinded by the administration in 2017, will likely be challenged in court once again, although it's unclear if the rescission would go into effect before Election Day, potentially making it a key topic during the November election.
Chief Justice John Roberts, who wrote the Supreme Court ruling, said that the 2017 decision to rescind the program failed to consider the effects it would have on recipients and those in their vicinity, although it is unlikely that a new rescission will end benefits for the over 670,000 DACA recipients.
Dreamers are enjoying bipartisan support in polls, with Trump's allies arguing that there is little choice but to go through with ending the program. Immigration has shot up in the president's priority list as of late, as he signed an executive order suspending certain work visas for the rest of the year in order to create more job opportunities for Americans following the economic crisis caused by the coronavirus pandemic.