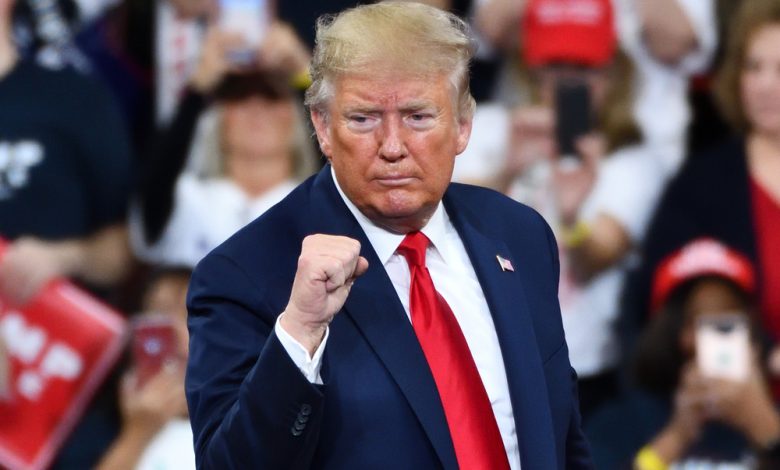 President Donald Trump is back on track. In his first post-hospital rally on Monday, the US president defended the COVID-19 record, praising himself for handling the virus that has killed 215,000 Americans.
President in Good Spirits Following His Recovery 
Although Donald Trump was discharged from the hospital just a week ago, his opinion about the coronavirus did not change. According to the president. "Under my leadership, we're delivering a safe vaccine and a rapid recovery like no one can even believe," Donald Trump added.
The president thanked his supporters for their well-wishes and stated he was not contagious anymore.
Trump pointed out that after his experimental medication and other VIP treatment, he feels great and is not worried about the virus as he's now "immune."
The president showed no signs of infection and added that he would walk into the audience and "kiss the guys and the beautiful women ... everybody. I'll just give ya a big fat kiss."
On Monday, the American's top infectious-disease expert Dr. Anthony Fauci stated that patients who recovered from coronavirus are immune for a definite period of time, however, it is still possible to get infected again within that immunity window.