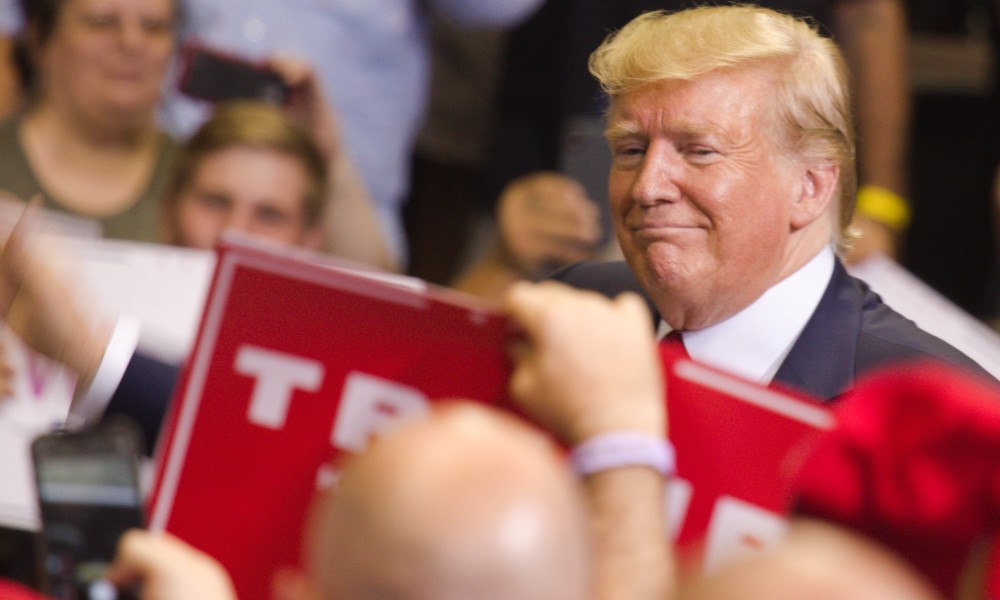 Trump's first major rally of 2020 in Toledo, Ohio, saw not only boasting about the decisions made and results produced by the President, but also some attacks on Democrats, seemingly designed to stir the pot.
Keep America Great
"They're saying, 'You should get permission from Congress, you should come in and tell us what you want to do – you should come in and tell us, so that we can call up the fake news that's back there, and we can leak it.' Lot of corruption back there," Trump said regarding Democrats' War Powers Resolution, which aims to restrict the president's power when it comes to military issues.
Trump commented on the events surrounding Soleimani's death, saying that alerting and consulting Congress, given the "split-second" nature of the decision, would've been completely impractical and wouldn't have led to the same result.
"The radical left Democrats have expressed outrage over the termination of this horrible terrorist. Instead, they should be outraged by Soleimani's savage crimes and the fact that his countless victims were denied justice for so long," he said, adding that the decision to kill Soleimani was made to avoid further conflict and war.
When talking about the matter, the president also took some time to reference the Obama administration's handling of Iran, saying that it was "leading the world down the path of war."
President Trump also highlighted his economical achievements at the rally, talking briefly about unemployment rates being the lowest in more than 50 years, as well as the stability and strength of the stock market.
Another point that Trump made was the restoration of "60,000 lost factories under the previous administration," saying that "12,000 brand new factories" have already been added and more are to follow.
In light of the 2020 elections, Ohio will be one of the most important states for Trump, as the state's 18 electoral votes carry a lot of weight, but so far things are looking up and many expect that Trump will win his second term as president this year.