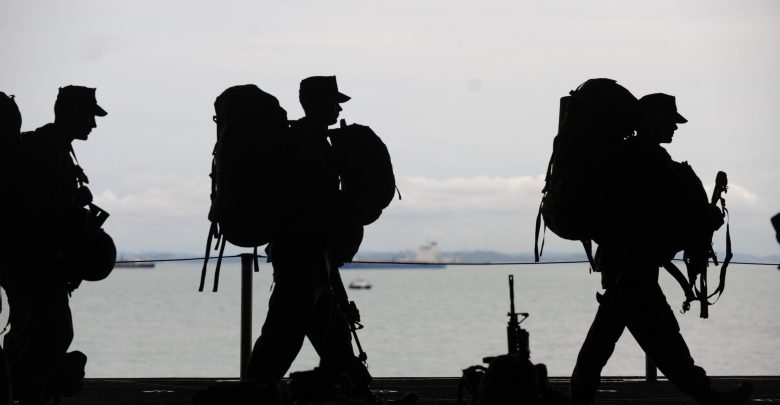 United States President Donald Trump has reportedly told his aides he wants to pull all American troops out of Afghanistan before the 2020 elections in November. The news comes from various news agencies, who cited current and former administration officials who wished to remain anonymous.
The latest reports from August 2nd came after U.S media reported that Trump was willing to agree to reduce troop numbers in Afghanistan in exchange for Taliban leaders agreeing to negotiate with Kabul to end the war that has lasted nearly 18 years.
The Washington Post and CNN both cited sources saying that the number of troops in Afghanistan would be reduced from 14,000 to between 8,000 and 9,000 as part of a peace deal to bring an end to the conflict.
The White House has said that they wanted to finalize a peace deal with the Taliban by September 1st. NBC News later reported that presidential advisors were scrambling to meet the deadline to withdraw all U.S troops by the election.
President Trump himself spoke to reporters on August 2nd. He didn't cite a specific number, but said "we're reducing it" when asked about troop numbers in the country.
"We've been there for 19 years. We're really serving as policemen. We could win Afghanistan in two days or three days or four days if we wanted, but I'm not looking to kill 10 million people." 

-President Donald Trump
These comments mirror those made by President Trump when he met with Pakistani Prime Minister Imran Khan at the White House on July 22nd. Trump told reporters at the time that "if we wanted to fight a war in Afghanistan and win it, I could win that war in a week. I just don't want to kill 10 million people."
The war in Afghanistan has become more intense in recent weeks with Afghan forces and Taliban forces attempting to increase their leverage for peace talks. Taliban militants are now in control of – or influence – around half of all territory in Afghanistan.
U.S Special Envoy to Afghanistan Zalmay Khalilzad is preparing to begin new peace talks with the Taliban in the capital city of Qatar, Doha, within the next few days. Khalilzad has held eight rounds of peace talks with the group so far, with both sides of the conflict saying they have made great strides on components of the peace deal.