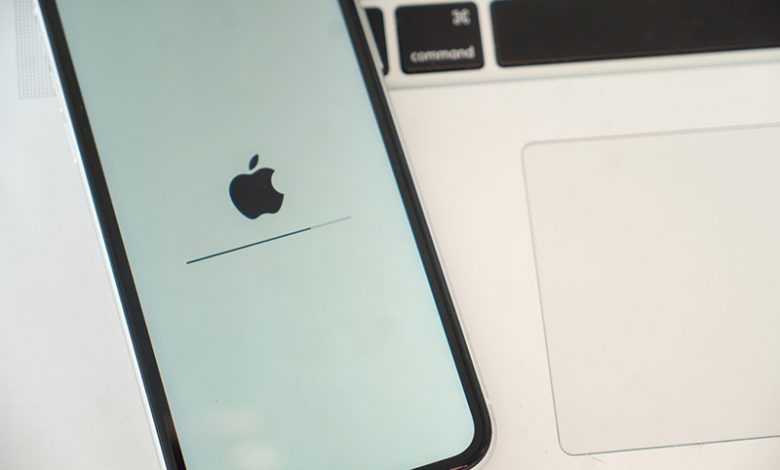 Introduction: Importance of iPhone Backup
An iPhone backup is a crucial process that involves creating duplicates of all the data stored on your iPhone. It could range from personal information, preferences, to detailed content, all saved safely on another device or Apple's iCloud storage service. iPhone backups emphasize data safety, securing it in the event of unforeseen loss, damage, or a necessary phone replacement. Moreover, backups empower users to restore their data effortlessly onto a new or the same iPhone, particularly after undergoing a factory reset.
Reasons People Don't Back Up Their iPhones
Despite the importance of backing up iPhones, some users still overlook this procedure. A common reason is the lack of knowledge regarding the process and its benefits. Some users may not know how backup softwares work and how to effectively utilize them. These systems create copies of data on digital devices, thus offering protection in case the original data gets lost or damaged. Different backup solutions exist to cater to diverse kinds of data and various device combinations.
Additionally, the time-consuming nature of backups often hinders users. Depending on the network speed and backup size, the process can take from a few minutes to an hour. Storage limitations could also be a factor, especially when users can't backup all their data due to limited space on iCloud.
The Significance of Regular Backups
Making regular backups of your iPhone is highly significant. Losing important information such as photos, media files not bought from iTunes, call logs, application data, settings, memos, calendars, or bookmarks can be detrimental. Regular backups ensure that even in such circumstances, users can retrieve their lost data with ease. iTunes is particularly beneficial as unlike iCloud, it backs up nearly all data, including media files not purchased from iTunes. Nonetheless, it should be noted that iTunes cannot copy files to the cloud.
Backing up your iPhone using iCloud
iCloud is an efficient and simple way to back up your iPhone. The service seamlessly duplicates all of your content and stores it on Apple's cloud storage. Notably, this data backup can be executed from anywhere with a solid internet connection. Once you've backed up your iPhone to iCloud, you can effortlessly restore the data onto your phone, especially after a factory reset.
Checking your iCloud Storage
Before you begin the backup process, it's crucial to check your available iCloud storage space. Every Apple user receives 5GB of free iCloud storage, but this may easily fill up depending on the amount of data you have. If you need more space, you can purchase additional storage from Apple. This step ensures that you have enough room to store your complete iPhone backup.
Steps to Backup via iCloud
To back up your iPhone via iCloud, begin by connecting to a Wi-Fi network. Then navigate to the iPhone's settings and select your name at the top. After that, tap on 'iCloud' and then on 'iCloud Backup.' Make sure that the iCloud Backup option is activated. By clicking 'Back Up Now,' the data from your iPhone will be immediately backed up onto iCloud.
Setting Up Automatic iCloud Backups
For convenience and data safety, you may want to set up automatic backups on iCloud. Once you enable the 'iCloud Backup' switch in your settings, your iPhone will automatically back up each day. However, this will only occur when your iPhone is locked, connected to Wi-Fi, and charging. Through this process, you won't have to worry about manually backing up your data and can ensure that all your recent data is safely stored on iCloud.
Backing up your iPhone using Finder on Mac
For Apple users, Finder on Mac is a convenient method to backup your iPhone data. Like the iCloud service, the Finder tool creates duplicates of your content and allows you to store them on your Mac. For added security, Finder allows you to encrypt your backups, a process that provides an extra layer of protection to your personal information.
Steps to Backup via Finder
To back up your iPhone using Finder, start by connecting your iPhone to your Mac using a USB cable. Then, open a Finder window. Your iPhone will be listed under "Locations" in the sidebar of Finder. Click on it to access its settings. In the "General" tab, make sure to enable the option that says "Encrypt backup". You'll then be asked to create a password for the backup encryption. After creating and setting the password, click on 'Back Up Now' to initiate the encrypted backup of your iPhone onto your Mac.
Role of Encryption Password
Encrypting a backup password plays a crucial role in data protection. An encryption password safeguards all the data on your iPhone, including app data, settings, photos, and more. This additional layer of security is particularly important when storing backups on external storage media or using a shared computer, as it helps prevent unauthorized access to your sensitive data. Choosing a memorable password is critical because you'll need it when restoring the backup. Keep this password secure, for without it, you won't be able to restore an encrypted backup.
Backing up your iPhone using iTunes on PC
For many iPhone users, iTunes is a familiar and trusted platform as it is commonly used for purchasing apps, music, and books from the Apple Store. More than just an entertainment hub, iTunes serves as a powerful tool for creating comprehensive backups of your iPhone data. Unlike iCloud, iTunes backs up an extensive range of data including photos, media files not purchased from iTunes, messages, call logs, application data, settings, memos, calendars, and bookmarks. However, it's important to remember that iTunes does not offer cloud storage; instead, it stores the backups directly on your PC.
Steps to Backup via iTunes
To back up your iPhone using iTunes, you first need to connect your iPhone to your PC using a USB cable. Then, open iTunes on your PC. Look for the iPhone icon located in the left corner of iTunes, and then click on it to access the settings for your iPhone. Now, under the "Summary" tab, tick the checkbox next to "Encrypt iPhone backup". You will be prompted to create a password for encrypting the backup. Choose a secure password, since you'll need it when restoring the backup. This process creates a secure and encrypted backup of your iPhone onto your PC. Note that the duration of the backup process can vary from a few minutes to an hour, depending on the size of the backup and the network speed.
Alternative Third-Party Programs for Backup on Windows PC
Aside from iTunes, there are numerous third-party programs that offer backup solutions for iPhone users on Windows PC. These programs vary in features and capabilities but function similarly, providing options to backup and restore the iPhone data on a computer. Users should be cautious when choosing a third-party tool, ensuring that it is reputable and trustworthy to guarantee the safety of their personal data.