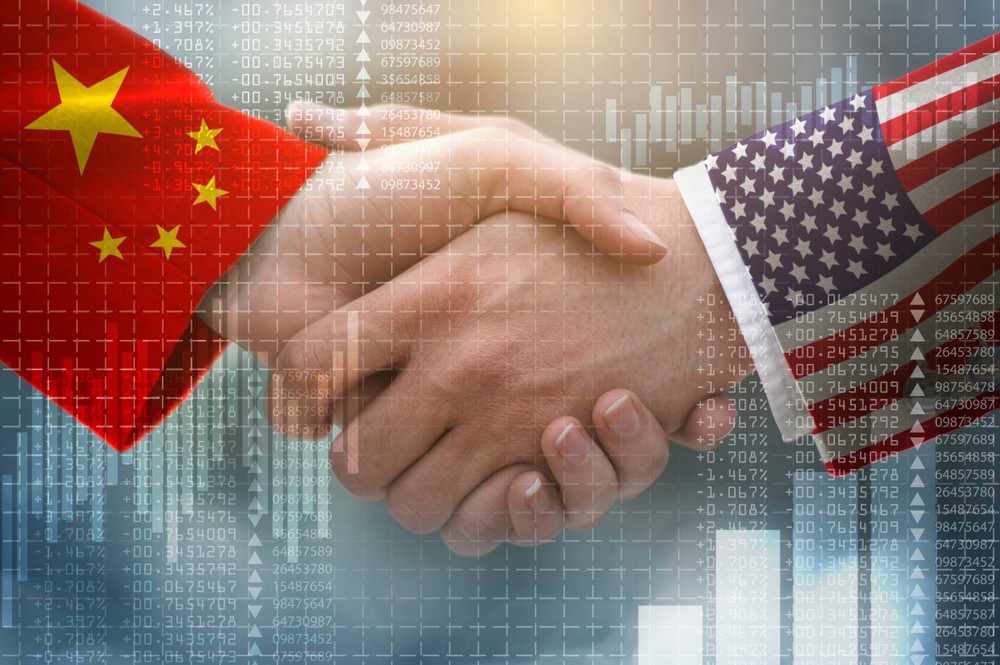 The US and China are set to take the first step towards ending the trade war on Wednesday, with expectations that a "phase one" deal will finally be signed.
Phase One – Clear
A massive breakthrough in December has finally led the two global economies to a phase one deal – one that both are willing to sign:
"We have been going through a translation process that I think we said was really a technical issue. … And people can see. This is a very, very extensive agreement," Treasury Secretary Steven Mnuchin told Fox on Sunday, adding that the official text is to be available on signing day.
The United States Trade Representative (USTR) has also said that the deal sees China committed to buying at least $200 billion in US exports, which are estimated to be around $80 billion in manufactured goods, $53 billion in energy, $32 billion in agriculture and $35 billion in services.
Despite the impressive amount that China is willing to purchase from America, some are more focused and excited about the fact that Beijing is willing to crack down on forced technology transfer policies, which could open doors for US companies to the Chinese market.
"The structural elements of this deal are going to be more important in the longer term than the specific purchases. Remember: We started this whole thing because of Section 301 including the forced tech transfers," attorney Clete Willems, former employee at USTR and the White House said.
Despite the excitement in the US over the deal, China has been quite cautious with its comments on the matter and not much has been confirmed on their side regarding the deal. Despite that, trade advisors as not worried, as should China refuse to comply or address a problem, the US has several ways of dealing with the issue, which would only be damaging to Beijing.