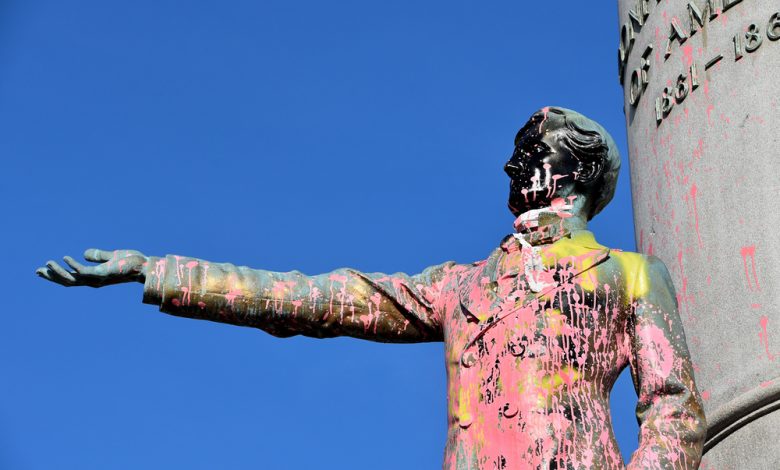 Protesters in Richmond, Virginia, took down a statue of Jefferson Davis – Confederacy President, just two days after they destroyed a statue of Christopher Columbus, who is credited as the discoverer of the Americas in school textbooks. Davis was the president of the Confederate states during the Civil War.  
Columbus Statues Targeted 
CNN affiliate WTVR reported Tuesday that around 1,000 people gathered in Byrd Park for what seemed to be at first glance a peaceful protest, until demonstrators started vandalizing a statue of Christopher Columbus, throwing it in the park after tearing it down. 
"We are gathering at Byrd Park to protest yet another racist monument," the Richmond Indigenous Society tweeted ahead of the gathering, saying that Columbus was a murderer of indigenous people. 
The statues in Richmond mark just two of many that are being torn down across the US amid ongoing protests against racism and oppression. Many believe that the statues, most frequently those of Confederate leaders, represent America's history of slavery and racial bias. 
Columbus statues were also removed this week in Boston and at the Minnesota State Capitol. A memorial dedicated to Confederate soldiers, who lost their lives at a Union prison camp in Indianapolis will also be removed, Mayor Joe Hogsett said. 
Meanwhile elsewhere in Virginia, in Fredericksburg, an auction block where African-Americans were displayed and sold in the past, was removed after two years of deliberations among City Council members. The state Governor also announced plans to remove a statue of Confederate General Robert R. Lee from Richmond's historic Monument Avenue.