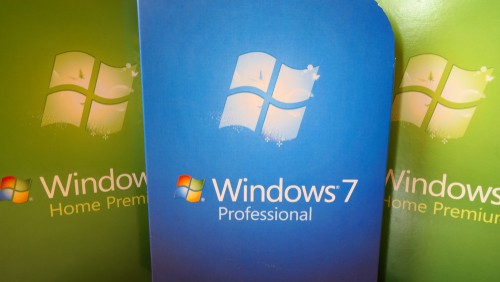 Microsoft – and their users – are in for a rough few days as the old Windows 7 Operating System becomes obsolete. As of today, the OS will no longer be supported by the company. This means that anyone who continues to use it is at greater risk from online threats and cyber-attacks as Microsoft will no longer issue updates to eliminate glitches and bugs. 
To Upgrade or Not to Upgrade
With this increased risk, Windows 7 users are dropping the operating system even though many still prefer it to the newer Windows 10. 
Some users can choose to upgrade their OS with a simple software update, but others could be left with no choice but to buy an entirely new computer. This is because many old computers that run Windows 7 aren't capable of the processing power needed for Windows 10. 
Microsoft says on their Windows 7 support page that; "For most Windows 7 users, moving to a new device with Windows 10 will be the recommended path forward. Today's PCs are faster, lightweight yet powerful, and more secure, with an average price that's considerably less than that on the average PC eight years ago. We recommend that you don't install Windows 10 on an older device, as some Windows 7 devices are not compatible with Windows 10 or could experience reduced feature availability." 
Using Windows 7 After Today Puts Your PC at Risk
Continuing to use Windows 7 is a risky proposition as there is sure to be an increase in attacks on Windows 7 as Microsoft stops issuing security patches for it. Upgrading is a potential choice but given the cost associated with upgrading the software, and the fact older computers might not be able to handle it, buying a new computer really is one of the best choices. 
If you are running Windows 7 then there are some options to be considered before the deadline arrives. Microsoft has confirmed that Windows 7 Professional and Enterprise users who have Extended Security Updates (ESU) will continue to receive critical updates for the next three years. That means you can continue to use the operating system for a little bit longer as Microsoft will continue to squash the major bugs. 
ESU means that Microsoft will continue to push crucial updates for Windows 7 even though the regular version will no longer receive any bug fixes or assistance from Microsoft Support. Enterprise users can sign up to ESU and get updates until 2023.