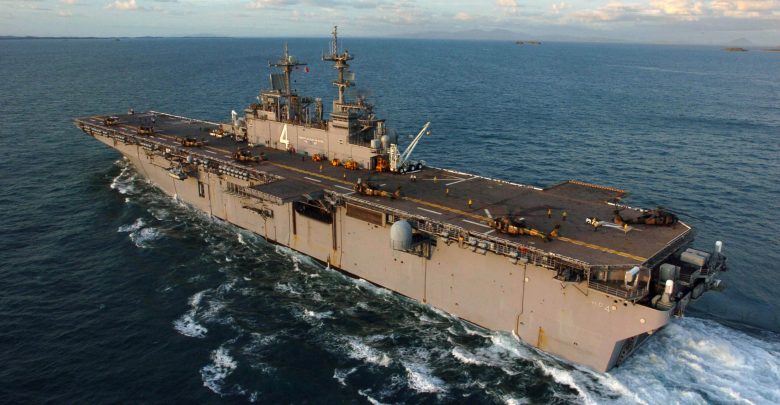 In a press conference on Thursday, President Trump stated that a US assault ship, the USS Boxer, took down an Iranian drone flying dangerously close to the vessel.  This will surely raise the already high tensions between Iran and the US. 
According to President Trump's statement, the drone came within 1000 yards of the USS Boxer and repeatedly ignored radio calls by the crew to stand down. Pentagon Spokesperson Jonathan Hoffman stated the incident occurred at around 10 a.m EST while the USS Boxer was in international waters in transit to the Strait of Hormuz. The drone was taken done using electronic jamming weapon known as the Light Marine Air Defense Integrated System. 
"This is the latest of many provocative and hostile actions by Iran against vessels operating in international waters,... The United States reserves the right to defend our personnel, our facilities and interest and calls upon all nations to condemn Iran's attempts to disrupt freedom of navigation and global commerce."

-President Donald J. Trump
Events involving Iran and their escalation are becoming so numerous that they are becoming hard to follow. It all started with the oil tanker incident and culminating with the impending break down of the Iran Nuclear Deal. How much of this event will raise the current tensions is unknown. One thing is for sure though, Iran now knows the US will not take any threats lightly.