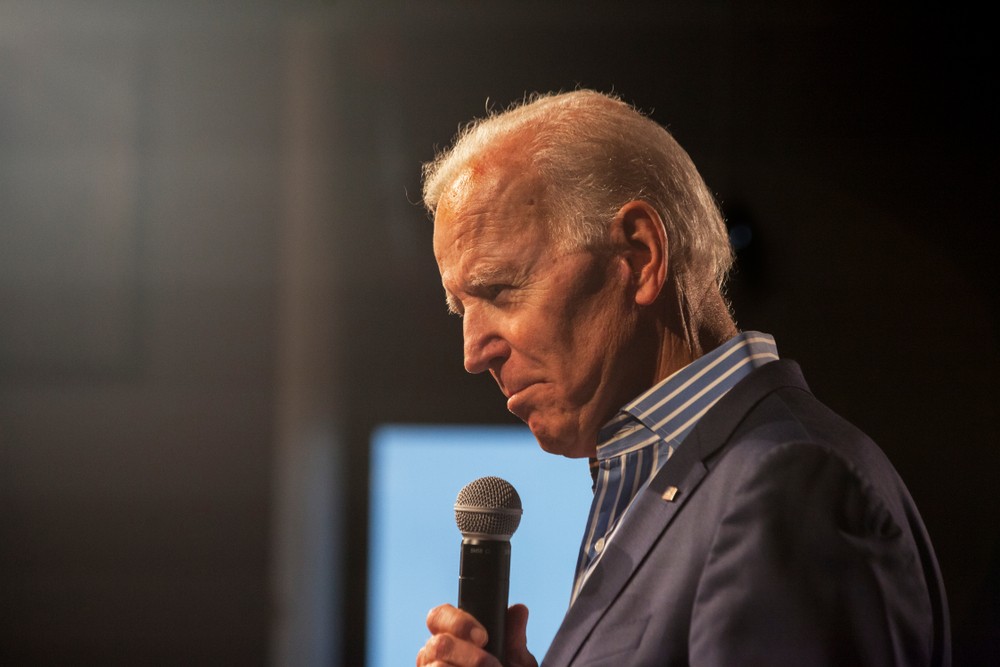 Democratic Vice Presidential Candidate Joe Biden has a long history of lies, half-truths, embellishments and what lately seems to be contradictions born out of sheer confusion. It is enough to make many pundits and on the right, and an increasing amount of liberals question his fitness for service in the highest office in America.
Here are 3 instances of lies, exaggerations and utter confusion from Sleepy Joe or as I like to call him, Lyin' Biden.
Biden Lies During March Townhall
During a virtual town hall held in March, Biden answered a question about his plan to appeal to young voters by discussing his experience as a university professor following his departure from the Senate:
"When I left the United States Senate I became a professor at the University of Pennsylvania … and the University of Delaware has the Biden school as well, so I've spent a lot of time … on campus with college students." - Joe Biden
Most viewers drew the obvious conclusion that after Biden's Senate career, he taught at the University of Pennsylvania. There was only one problem though? Biden never taught at Penn.
When the Vice President was appointment to the University initially, students and faculty believed he was going to be working as a professor, but at the time, the Biden camp soon confirmed that he would "not," in fact, "be teaching classes." Even worse, in an example of more of Biden style profiteering, the Philadelphia Inquirer reported that Biden was paid more for the professorship than he'd made as vice president — $371,159 in 2017 plus $540,484 in 2018 and early 2019 — for what it classified as "a vaguely defined role that involved no regular classes and around a dozen public appearances on campus, mostly in big, ticketed events" (the average salary for a Penn professor, for comparison, was $217,411 in 2017-18).
The Smearing of Curtis Dunn
First off, we here at Reactionary Times want to express our sincere sympathy for Joe Biden for the loss of his wife and infant daughter in a 1972 car crash. It is, however, a tragedy in and of itself that Biden himself lacks the self control to not misuse the memory of his spouse and child for political gain, and not to misuse his resources as a high profile politician to twist the facts of the accident while inflicting pain on another family.
According to Inside Edition, the police investigation of the accident showed that Mrs. Biden pulled into an intersection after she failed to notice the oncoming tractor trailer, which had the right of way. The truck's driver, Curtis Dunn, actually risked his life in an effort to avoid a crash; he twisted the steering wheel so hard that it overturned the truck. Delaware Online also added that "neither driver had consumed alcohol." Senator Biden, as reported by the New York Times, nonetheless chose to publicly and falsely accuse Mr. Dunn of killing Biden's wife and child while driving drunk:
"Let me tell you a little story," Mr. Biden told a crowd at the University of Iowa. "I got elected when I was 29, and I got elected November the 7th. And on Dec. 18 of that year, my wife and three kids were Christmas shopping for a Christmas tree. A tractor-trailer, a guy who allegedly -- and I never pursued it -- drank his lunch instead of eating his lunch, broadsided my family and killed my wife instantly, and killed my daughter instantly, and hospitalized my two sons, with what were thought to be at the time permanent, fundamental injuries."
A false accusation of a crime such as killing somebody while driving drunk is considered libel or slander that would subject the former VP to liability for potential damages, but Lyin' Joe Biden waited until Dunn had died to make the accusation. A dead person cannot sue for defamation, nor can his family members sue on his behalf. This means Biden attacked somebody who could not defend himself. This makes Biden a lowly coward as well as shows another instance of him being a liar.
Although Curtis Dunn would not live to see this disgraceful action, his daughter (Pamela Hamill) and other family members did. They had to suffer through the indignity of Biden defaming Curtis Dunn.
Biden Gets it ALL WRONG
Last Summer, Biden spun an yarn about visiting Afghanistan to honor a Navy officer who he said had abseiled down a ravine while taking incoming fire to retrieve the body of a fallen soldier. "This is God's truth," Biden said, "My word as a Biden." But according to the Washington Post:
"almost every detail in the story appears to be incorrect … it appears as though the former vice president has jumbled elements of at least three actual events into one story of bravery, compassion and regret that never happened" - Washington Post
In the space of three minutes, Biden got the time period, the location, the heroic act, the type of medal, the military branch and the rank of the recipient wrong, as well as his own role in the ceremony.
Many people point to this type of informational disconnect as evidence of Biden's possible failing mental faculties. Many have gone as far as to classify the Democrats insistence of putting the Elderly, but well-known Biden on ticket as the exploitation of the mentally ill. Whether Biden is losing his ability to form clear coherent thoughts, or maybe is just lying, is currently a hot subject for debate.