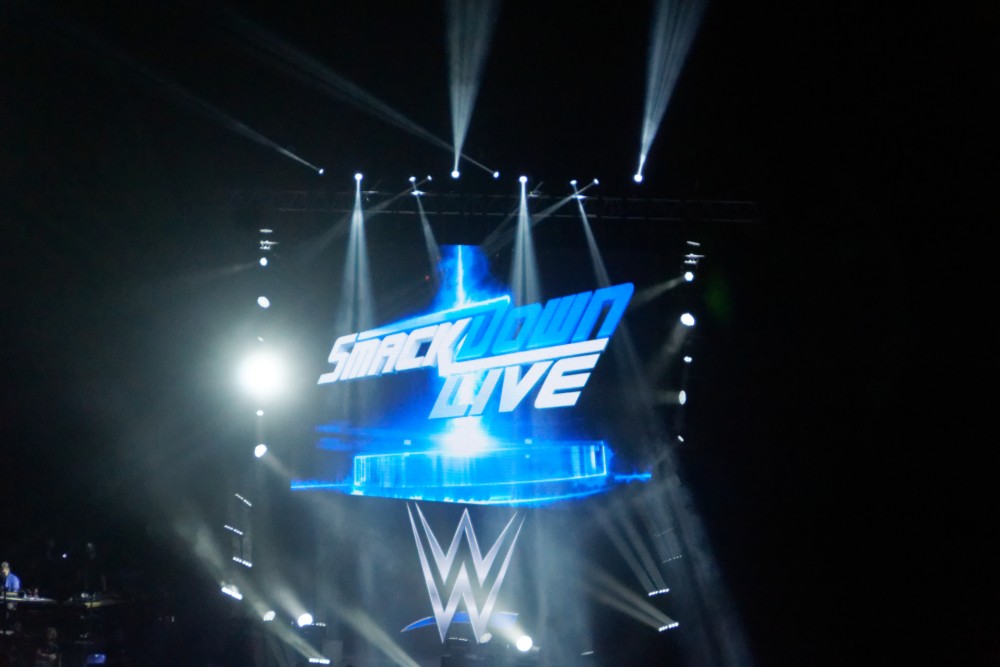 Former WWE star Shad Gaspard went missing Sunday afternoon while swimming at Venice Beach.
Son Saved, Father Missing
Brooklyn wrestler Shad Gaspard was swimming at Venice Beach, California, on Sunday with his 10-year-old son, when a rip current caught the two, TMZ first reported. Lifeguards were able to save Gaspard's son, although they couldn't reach the WWE star in time.
"The father unfortunately got pushed down by a wave as they were getting pulled out of the current," LA County Fire Department Lifeguard Division's Kenichi Haskett told the Daily Mail. Haskett added that the lifeguard saved the boy, and tried to get to Gaspard, but couldn't reach him.
Additional lifeguards were called in, and rescue boats were started in an attempt to find the father's location, although the search is still ongoing, despite the assistance of divers, rescue boats and helicopters.
"The whole thing was just heartbreaking, absolutely heartbreaking to see this mother and child in complete despair," a witness said of Gaspard's son and wife, Siliana, who were waiting at the beach.
Gaspard's career in the WWE began in 2006, when he formed the team "Cryme Tyme" with partner JTG, with their final appearance being in 2010.