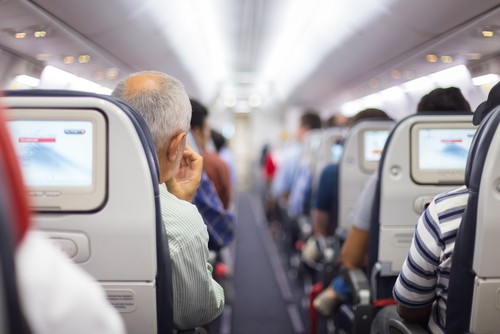 The holiday season and end-of-the-year celebrations are one of the peak points for traveling each year, and Upgraded Points' recent study reveals which airlines are most likely to bump you and where is the least amount of risk of this happening. 
An Analysis of U.S. Airlines 
How did they figure the numbers out? The study is based on the percentage of how many bumps per 100,000 passengers occurred, the total amount of passengers and the total amount of involuntary denied boardings. 
The top 5 on the list are as follows: 
Frontier Airlines – 6.28 bumps per 100,000; 

Spirit Airlines – 5.57 bumps per 100,000; 

Alaska Airlines – 2.30 bumps per 100,000; 

PSA Airlines – 2.29 bumps per 100,000; 

American Airlines – 1.95 bumps per 100,000; 
The airline coming in last, at number 14, with the least amount of bumps, is Delta Airlines, with a 0.02 per 100,000 passengers, and only 22 bumps across a total of 138,786,700 passengers. Now that's an impressive statistic! 
The highest amount of bumps overall comes from American Airlines, with 2,614. American Airlines came in 5th place, considering a lot more passengers fly with the company than the top 4 on the list. 
All in all, it seems like Delta Airlines has you covered in almost any case. They are also the least likely to bump you out of your flight, although there are always risks of situations popping out of nowhere.