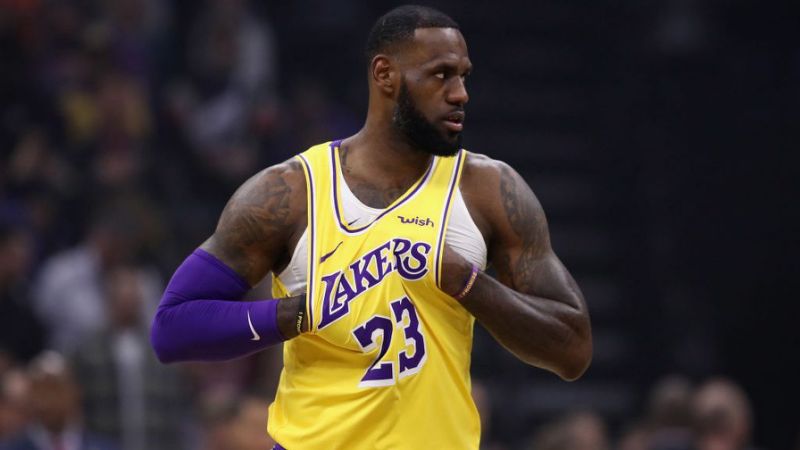 The NBA season for this year 2018 - 2019 is just heating up. Over the last four years, the Golden State Warriors have been on top. Even this year, there seems to be no indication that they have slowed down.

We have compiled a list of the most Dominant players this season.
Damian Lillard: Damian happens to be one of the most brilliant offensive players this season. Lillard has had a combined average of about 27 points in previous seasons back to back. Because of his great attitude and quick strikes, he may give any team a tough time.
Joel Embiid: Embiid is considered as one of the most productive players in the entire league. Although, it does not look like a 7 footer will ever be considered as the best player in the world again. However, Embiid seems to be on the road to challenge this. All that he needs to do is to improve himself outside the arc and to stay healthy.
Kawhi Leonard: Leonard was no less than a monster in the NBA season of the year 2016 - 2017. However, fans have not been able to see that version of Leonard again since that year. However, it looks like in this particular season, Leonard is more committed and healthy as ever. Hence, he may give the opponents some really tough time.
Giannis Antetokounmpo: Antetokounmpo, also known as the Greek Freak, is an unmatched offensive player. He has consistently shown an improvement in is scoring average every year. The 23 year old may have the potential to become an MVP this season.
Kevin Durant: Keeping in view the back to back finals, it looks like Durant does not really have to prove anything. Kevin Durant is highly talented, as he is a rim protector, a great shooter, a wonderful rebounder, a stable ball-handler, and a defensive stopper.
Stephen Curry: While Curry is considered as the best shooter in the entire history of NBA, he has had a slight drop in his statistics leading up to this season.
LeBron James: For over the past 8 years, LeBron James is probably the best all around player in the NBA. He has a highly impressive and unmatched playoff record. Although, he has not won a MVP award in recent years.
Nevertheless, James will be 34 years old in December. The age factor is a big concern for him as a player, and chances are that he may exhibit a reduced performance. However, this has not been witnessed as of yet.

It is quite surprising for many people that James signed a 4 years deal to stay committed to the Lakers. It is possible that Lakers will not win a championship during his tenure.

One question arising in the minds of viewers is whether the Golden State warriors will win the title again. Honestly, it all depends on how healthy they remain. Nevertheless, the odds seem to be in their favor.