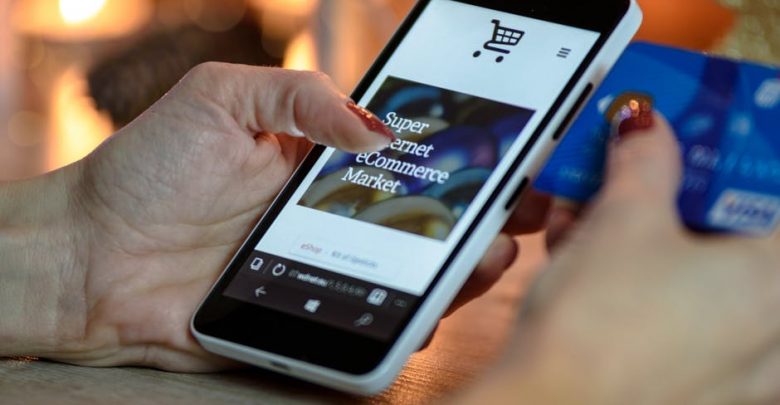 Economy
Will E-commerce Kill Big Retailers?
One only has to look at the high street to see how much it's changed in the past 10-20 years. Some big names have disappeared completely – such as Blockbusters and Toys R' Us, and the latest earnings reports suggest that more companies could be on their way out.
It's one thing to see a company miss a sales target, but when you have multiple companies missing their mark, and then lowering their expectations, that's something else entirely. Lowe's, Khol's, and Nordstrom were among some of the biggest retailers to recently cut their outlook. Nordstrom shares dropped over 9% after reports showed they had disappointed on just about every front. Shares in Lowe's fell over 7% after they missed their consensus on earnings per share.
One reason that big names are slowly disappearing is, of course, e-commerce. The rise of e-commerce has had a massive impact across the past few years in particular. In 2016, 10% of total retail sales growth in the first six months of 2016, both online and offline, was accounted for by Amazon.
It is the convenience of big retailers and their physical stores that keeps them going. If someone needs something in a hurry, they have no choice but to go to the shop to get it. An online retailer can only promise to have something delivered by the end of the day at the earliest, and such expedited delivery comes with a high price tag. So, what would happen if Amazon could have something delivered within an hour? Then the internet would suddenly become the most convenient form of shopping. It could happen too, with Amazon (and Google) testing drone deliveries.
Innovation is going to be a defining factor in the coming decade. Look at the way Amazon Alexa can order things for users. All they have to do is speak to their little robot assistant and Alexa takes care of the rest. They don't even need to load up their computer. As this connectivity improves, automated order and delivery will soon become two halves of the same coin.
Self-driving cars are another interesting piece of the puzzle. As technology improves, cars will be able to make deliveries for retail outlets to homes and distribution centers. They will be able to handle deliveries too big for drones. Progress is a little slow on that front, but it is still happening.
Of course, there are still people who prefer the human touch. Some people genuinely enjoy going to the store and interacting with human salespeople and cashiers.
Will e-commerce kill big retailers? It's hard to say. It's already killed some, but it could be argued that those retailers failed because they didn't prepare and adapt to a world with the internet. As long as big names make the necessary changes and adjust to the new world, they won't be left behind by it. They need to invest in innovation.