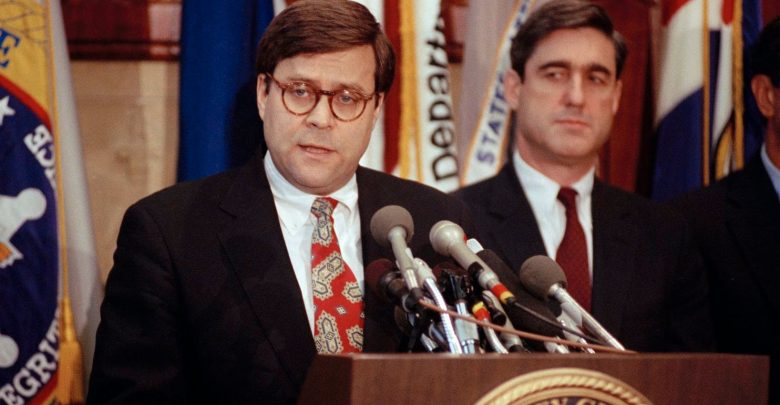 Donald Trump announced that William Barr will resign as attorney general in the next few days. After they met at the White House, the President wrote on Twitter that they had a "very good" connection and praised Barr for his "outstanding job." 
Recently, Donald Trump expressed strong criticisms against William Barr, inciting rumors that he could be dismissed from his post. 
In his resignation letter AG Barr wrote that he will spend the next week "wrapping up a few remaining matters important to the administration and depart on December 23rd."
President Trump announced that Attn. Barr's position will be taken by the current deputy attorney general Jeffrey Rosen, and Richard Donoghue would serve as a deputy attorney general. 
William Barr was pronounced as the second attorney general of Donald Trump in February 2019, however, some key issues affected his relationship with the President in recent days.
A couple of weeks ago, Barr told The Associated Press that the Justice Department found no proof of voter fraud that would overturn the election result, which contradicted the President's fraud claims. 
In turn, Donald Trump defined Barr's work as "A big disappointment!" for keeping private the federal investigation reports into Hunter Biden just ahead of the presidential election and called on the attorney general to be fired if the reports are true.
Donald Trump announced AG Barr's departure after the state of California reported its electoral votes, which confirmed Joe Biden as the next US President. 
At the same time, in his resignation letter, Barr praised Trump's accomplishments on the economy, the military funding, and the COVID-19 vaccine development, saying that "I am proud to have played a role in the many successes and unprecedented achievements you have delivered for the American people."
William Barr is the latest high ranking official to depart from President Trump's administration, following Defense Secretary Mark Esper, cybersecurity head Christopher Krebs, and the communications director Alyssa Farah.