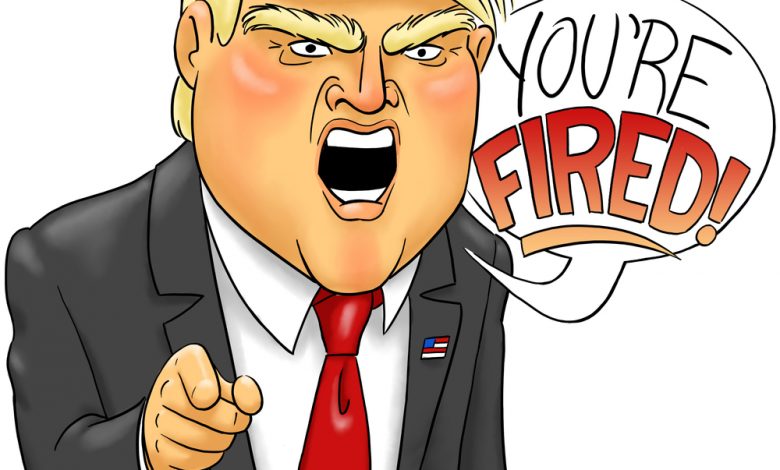 On Monday, Donald Trump announced on Twitter that his defense secretary "Mark Esper has been terminated" and "Christopher C Miller, the highly respected director of the National Counterterrorism Center (unanimously confirmed by the Senate), will be acting secretary of defense, effective immediately."
The US President and Mark Esper have had confrontations on various topics, especially on deploying the active-service troops during the Black Lives Matter protests in the US.
Before leaving the Pentagon without the traditional "clap-out," Mark Esper wrote a final letter to Donald Trump saying: "I serve the country in deference to the Constitution, so I accept your decision to replace me." 
Despite the multiple questions on his appointment, Christopher Miller arrived at the Pentagon on Monday. A deputy secretary of defense will be David Norquist, already appointed at this position. 
According to the law, a secretary of defense should have been out of active military duty for seven years, while Christopher Miller left the military in 2014. Nonetheless, Congress can sidestep the rule as they already did with James Mattis.
The Speaker of the House, Nancy Pelosi, stated that Mark Esper's firing "is disturbing evidence that President Trump is intent on using his final days in office to sow chaos in our American democracy and around the world." 
Meanwhile, Esper told Military Times that he was proud of the occasions he stood up to Donald Trump and repulsed the nickname of Yesper, which critics have given him.
The former Secretary proudly added that he was "protecting the institution, which is really important to me" and "preserving my integrity in the process."