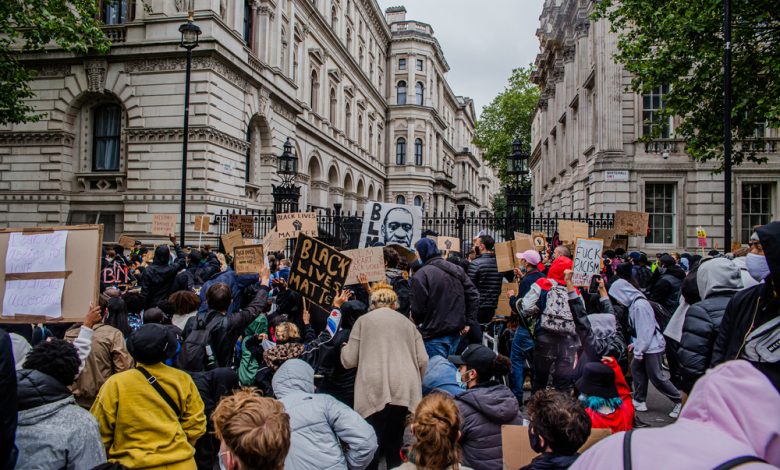 In a phone-in, Prime Minister Johnson said on LBC radio, that he would rather focus on the "substance" of changing social attitudes and creating opportunities for ethnic minorities over "taking the knee" in solidarity with the Black Lives Matter movement. 
Johnson and Raab Won't Take the Knee
Johnson's words come after Foreign Secretary Dominic Raab said last month that he wouldn't be taking the knee either, despite it becoming a global phenomenon in support of the BLM movement following the death of George Floyd on May 25. 
Raab faced a lot of backlash from some after saying that he felt that the gesture was more a symbol of "subjugation" rather than "liberation." Raab added that he only knelt for two people – the Queen and his wife during his proposal, although he accepted that other people felt differently about the gesture and understood the frustration. 
Johnson cited his run as London mayor and how he improved diversity then, now wanting to get more black representation in the Cabinet, with some taking jabs at Johnson for being happy to make "gestures" during the coronavirus crisis for carers, while others agreed that taking the knee "adds no value." 
Johnson said that pressuring others into doing the gesture or bullying them into taking the knee was concerning, giving an example with a recent situation at the Cenotaph, in which police officers were being aggressively insulted and told to "take the knee." Johnson agreed with a senior police officer who instructed cops to not take the knee on duty. 
Soldiers in the country have also been banned from "taking the knee" because of the political nature of the gesture. Defense officials are taking a looking at the policy to see in what ways can respect for the movement be shown.