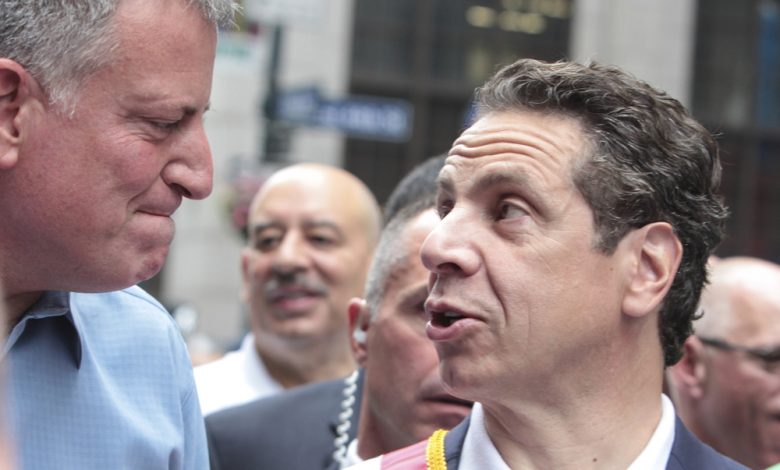 New York religious communities have been under tremendous scrutiny from both Mayor de Blasio and Governor Cuomo. It appears that COVID-19 positive cases have started increasing in these areas. Nobody knows why. However, the Democratic New York leadership has targeted Jews and their private schools.
Why can they get away with singling Jews? Because Jews have one of the lowest percentages when it comes to registering to vote. And, when they do, they register as Democrats. They donated to every elected Democrat in Brooklyn and Queens, on the local, state and national levels.
They claim to admire President Trump. They vote for him in 2016 and plan to again on November 3rd. But, when Jews register as Democrats, they send mixed messages. They allow progressives like de Blasio and Cuomo to take charge of their tax dollars spent on education.
I have written extensively for years about the discrimination against Jews in the New York Department of Education ranging from teaching bias and prejudice against Israel and Jewish history rather than facts. I shared cases of Jewish discrimination in the hiring and firing practices against Jews.
President Trump Has Been Calling For Vouchers
One important discovery through the shutdown of schools in 2020 has been the failure of public education. Private and home schooling options for students proved more effective and productive for students, parents and staff. Yeshiva and Jewish Day Parents have always had some issues with busing, but through the lockdown and reopening of schools, their tax dollars have not been used for transportation in many areas. They also had issues when students were not receiving the mandated special services that they were supposed to be receiving from public school staff.
Last April, a religious Jewish public school teacher reached out to me for help when she was being docked pay while her coworkers celebrating Good Friday were not. After public scrutiny, the Democratic leadership finally gave Jews equal opportunities while teaching via zoom.
Now, New York is a tale of two cities. On one street, a public school filled with students from all backgrounds can be playing outside without masks, while yeshivas are singled out by both the mayor and governor single out Jewish schools for violations.
According to Jewish Activist, Michal Weinstein, "There's a discrepancy between how Jewish schools are treated vs public schools. Take testing, public schools do not require it. Yeshivas do. We know these tests are often false positives and causes Jewish areas to appear as if they are spiking. It's because we are complying to mass testing. In addition the rules for yeshivas to stay open seem far more strict."
In June, President Donald Trump and Education Secretary Betsy DeVos threatened to cut federal funding if schools don't fully physically reopen, increasing pressure on education leaders as the Trump administration intensifies its drive to get kids back in classrooms.
Trump tweeted, "In Germany, Denmark, Norway, Sweden and many other countries, SCHOOLS ARE OPEN WITH NO PROBLEMS. The Dems think it would be bad for them politically if U.S. schools open before the November Election, but is important for the children & families. May cut off funding if not open!"
Cuomo and DeBlasio have caved into the pressures of both the teacher's and principal's unions.
In September, Trump threatened defunding schools if an investigation by the US Department of Education concludes that the New York Times '1619 Project has been implemented into their curriculums. The 1619 Project is named after the year that the first group of enslaved Africans arrived on America's shores via ship. It completely reframes U.S. history currently taught in schools, which asserts that the country began in 1776. These schools seem to teach about a state of Palestine, change the facts about the Holocaust and promote the Boycott Divestment and Sanctions movement.
Why is it OK for protestors to riot, loot, stand in large gatherings without masks or social distance and Jewish children can not learn?
Why aren't others being forced to take COVID tests at the same rate as Jewish children are?
Because the Democrats know Jews vote and donate to their causes and candidates and they can get away with it.
Need proof. Look at the ongoing voter registration drives ongoing in religious communities in New York and New Jersey. Everyday I hear, "Jews need to vote for Trump in the general election, but need to register Democrats for primaries."
It's time for Jewish parents to educate themselves. Support the President, register, vote, volunteer, donate and educate themselves about who sits on their school boards and who gets elected on the local, state, and national levels of government.
If you want to learn more about the President's idea to redistribute federal funding for education and student vouchers, email jewishvotecounts@gmail.com.