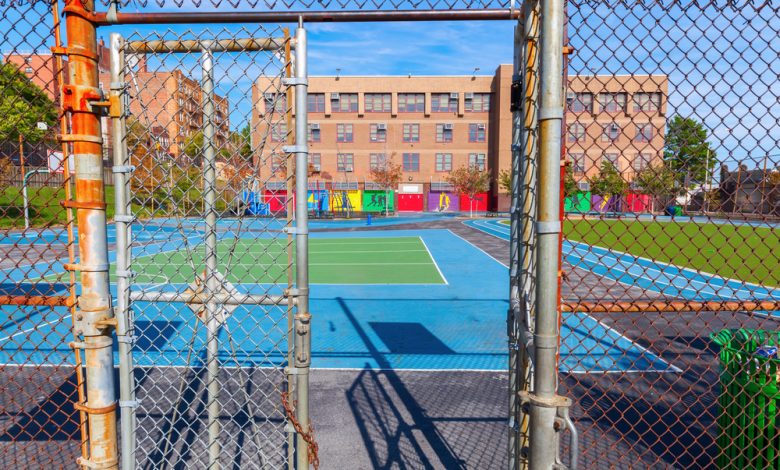 Randi Weingarten might have won the battle on September 1st, but she will lose the war on Election Day. While Mayor of New York City, Bill DeBlasio called for a ten day delay for students to attend in person classes, parents have more time to investigate options on how to educate their children and student.
I predicted the minute Governor Andrew Cuomo announced school openings, it would never happen.
There are more contagious diseases, more painful and even deadly.
Randi Weingarten festers the biggest pandemic, hate and anger.
I have written extensively about the prejudice and anger felt in what is supposed to be the safest and most comfortable learning environment. Lessons are filled with bias, misrepresentations and actual lies that stir aggression. Violence is often encouraged when there are no consequences for not reporting and punishing those involved.
With one or two generations involved in this chaotic atmosphere, is it any wonder we have millennials leading the riots, looting, mugging, rapes and now murder.
Randi Weingarten, much of this is on your hands of leadership, with the help of the progressive Democrats your unions help stay in office, including your BFFs, Bill and Hillary Clinton, Barack and Michelle Obama and now, Joe Biden.
One good effect of the school closings is that Randi Weingarten and Michelle Obama's voting initiative, "When We All Vote" won't have the impact on youthful minds to vote against democracy, freedom and America First.
In July, 2019, both women announced the formation of the project. AFT members need to be all in for the 2020 elections. That's why AFT President Randi Weingarten called on educators during her keynote speech at AFT TEACH on July 11 to join the effort to engage and register students to vote.
More than 3 million high-schoolers will be eligible to vote in the November 2020 elections. To get them registered, the AFT has partnered with former first lady Michelle Obama to support her voter registration initiative called When We All Vote.
According to the website, When We All Vote aims to establish schools as voter registration hubs that ensure every eligible student is registered. Because of the pandemic, they continued their project through a video series. The series is a call to action for teachers and students to get involved in the program.
"We are seeing that every inequity has been exposed with this crisis, from the lines at food banks to the lack of protective equipment for healthcare workers," said Weingarten. "We need to be thinking about how to engage members and students so that they have power and a sense of hope through that power. If we don't vote, we don't get to change things. If we don't vote, we don't get that power."
Weingarten noted that, during the coronavirus pandemic, people are more grateful than ever for our teachers. "With home learning, people are getting a sense of the work we do, and they are beginning to understand that teaching is both an art and a science."
It's interesting to note that many of Hollywood's elite are on the board, and we are not talking Jon Voight, Dean Cain or James Woods.
We can only hope that students and their parents are turning away from this program as they did the Democratic National Convention on television. Public school parents heard and saw alternatives to schooling and voting burning the Republican concention, with more enthusiasm and hope, based on viewership ratings and the latest polls.
When parents, especially those in minority families see and hear stories how one can achieve success, go from "Cotton to Congress" or rebuild Baltimore, they are listening.
When parents are afraid to send their loved ones on subways and buses for fear of going to and from school safely, they think homeschooling sounds better.
The announcement of school delays only proves that pandering to a failed union is a win for republicans running in office, even against those that consider themselves "moderate" Democrats.
Who can not relate to Andrew Pollack's telling of how he investigated the delinquencies of public school safety. If his daughter could be shot while using her body to shield a student from gun shots, could yours be next?
The disease teachers fear is speaking out about students with issues, families of potential abuse and neglect, and weapons in the lockers, book bags and desks of many.
How many more videos on social media do we have to watch of helpless teachers being verbally and physically attacked, injured and their lives at risk?
Yes, we must be careful about getting COVID-19. But we can be just as careful as going to Disney World or Hershey Park or shopping with their moms in supermarkets, shopping malls and eating in restaurants out of New York City.
Worried about feeding children, try going to the multiple food banks. There are endless options for food, clothes and medical giveaway programs in every neighborhood.
Postponing school openings is nothing more than a political ploy.
President Trump is leading the important future of education, parents should decide how they choose their money being spent for their children's education.
President Trump is leading the important future of unions, not all unions will automatically support the Democratic presidential candidate.
People want life to go on, not list in a Democratic Delaware basement, or in Randi Weingarten's Hampton's getaway.
Let's give the vaccine to the teachers union on November 3rd and vote Republican straight down the line.