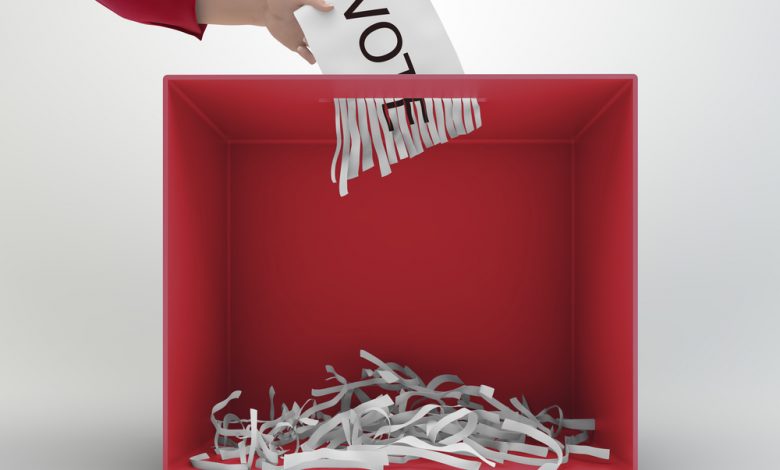 I ran for Congress in New York's 4th District on Long Island as a Pro-Trump Candidate in the June 23rd primary.
I always heard rumors about voter fraud. However, my experience taught me facts.
Trump, It's More Than Mail Voter Fraud...
President Donald Trump is right; voter fraud does exist. It's much worse than he thinks.
In New York, mail-in voting got a lot more complicated this year as Governor Andrew Cuomo kept changing the rules of voting as the pandemic disrupted the election schedule. Governor Cuomo declared that mail-in ballots would be sent out to every registered voter. Voters were encouraged to vote by mail rather than in person, instilling fear that precautions couldn't be insured if voting in person.
I announced my candidacy on February 26, 2020, on a national radio show. The county did not announce an "official" candidate at that time. By March 10th, I did several national media interviews and started receiving attention. Then, COVID-19 closed New York.
In early April, Douglas Tuman officially filed his paperwork. His biography included that he worked for the Town of Hempstead, he hosted a podcast promoting bitcoins and moved within days into the district as he was going through a divorce. Connections count. His father was involved in the Town of Oyster Bay and ran the Glen Head Republican Club. The Tuman family was part of a Newsday expose of nepotism and high salaried employees of the Long Island GOP.
By early June, the momentum was with me. Organizations from right to life, second amendment rights and veterans, and almost every conservative, pro-Trump group endorsed me. I was receiving calls from all over the country supporting me. I co-chaired the first Queens-Long Island May Day Reopen America and Protect Our Amendment Rights with the national group Women for America First, a Pro-Trump group.
Our informal in-house polling was looking good. The once active local Tea Party re-emerged and I heard from local Democrats for Trump became volunteers and donors.
Douglas Tuman was going nowhere. Long Island conservatives and Republicans found out on their own he was not a true Trump supporter. He admitted it in multiple published interviews. He also admitted he supported the minority communities protesting law enforcement and told supported he is pro-abortion.
In multiple interviews, he attacked me for supporting President Trump.
He was also named in a lawsuit by the Nassau Libertarian Party for filing fraudulent paperwork to "steal" their line. While he is on the Libertarian Party will not be supporting him.
June 23rd Voter Fraud
Voting Day—Several of my poll watchers complained they were verbally abused, asked to leave poll sites, witnessed documentation left for anyone to tamper with and several voters complained they were confused as to not being informed of updates of poll sites.
Paid employees of the local Republican Party were in charge of Election Day voting. Their jobs and benefits, not to mention the jobs of family members were at stake if I won. They could sway votes, mislead voters, and secure votes for Tuman, which they did.
My team arrived at the Board Of Elections. We were not allowed to witness counts. The votes were in, mostly for Tuman. I was never given documentation of how the voting went.
We arrived at the Board of Elections again a week later for the mail-in ballot voting. Here is the reason all mail-in voting, including absentee ballots, should and must be questioned. The Board of Elections knows exactly how the voting goes by return addresses and zip codes. The paid staff disqualifies any envelope they want and open the ballots without candidate witnesses.
Yes, I was invited with my attorney to the Board of Elections. We were invited to sit in a gated area while the staff "played" around with votes.
Despite multiple requests, I still have no accurate information about the numbers of votes, numbers from poll sites, numbers of absentee ballots, etc.
In New York State, every pro-Trump non-endorsed candidate somehow lost. Assemblyman Mike LiPetri was favored over Andrew Garbarino. Like Tuman, Garbarino's father is involved in Long Island politics. This seat is the Peter King Seat. As of today, it appears this seat is going to flip from Republican to Democrat and leave just Lee Zeldin as the sole Long Island Republican congressional representative if re-elected. (We hope)
Upstate, Trump supporter Ola Hawatmeh was ahead by 52% on election night. She was not the endorsed candidate. When the mail-in ballots were counted, she lost.
There are many reasons that the New York State GOP is weak. One is the lack of leadership over its counties, and who gets endorsed. Another is that county leadership is more concerned about their own power and how they make money rather than altruistic and patriotic dedication that they are supposed to have as leaders in these positions.
Perks and power of local politics are more important than saving our country from turning into Venezuela.
Is It Any Wonder That Only 6½ Percent Voted in the Primary?
True Trump supporters are angry. They are tired of the "questionable" leadership that worries more about their own interests rather than the actual voters' concerns. Is it any wonder that Republican clubs were struggling financially before COVID?
Instead of expecting a record number of Republican victories that we should gain because of the failing policies of the progressive, socialist NY Democrat majority and Governor, losses on all levels of the Republican government in New York are looming.
Voter fraud is real— and for the Bernie people, don't think the BOE helps you— ask SURAJ PATEL, the challenger to Congresswoman Carolyn Maloney.
Politics over people cause distrust, disgust, and low voter turnout. We the people need to take control. We hire our elected officials. When an employee fails at their job they are fired. Why do we keep re-hiring the same failed officials?