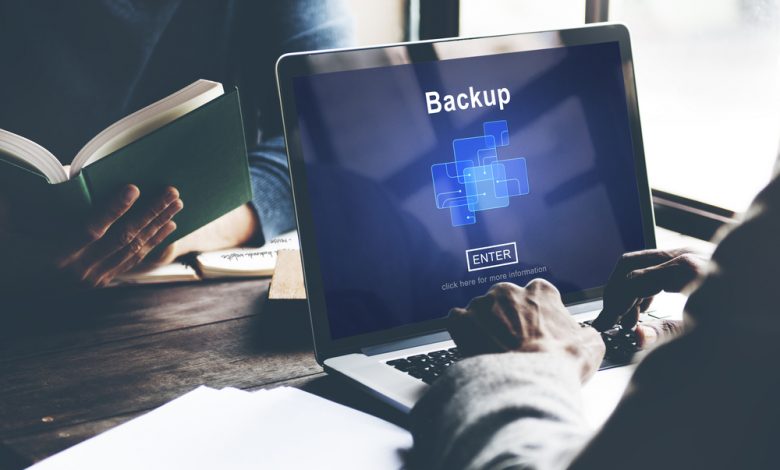 Your pictures, databases, documents, and archives store information that could be corrupted by hardware failures, viruses, and hacker attacks. Therefore, it is essential that you back up your files regularly.
Windows 10 comes with a built-in backup feature that creates copies of everything on the computer, including the apps, settings, and files. The tool is especially handy when you want to recover your entire system after a critical error, hardware/software failure, or re-installation.
NOTE: Bear in mind that the backup tool saves the backups on your hard drive. If your machine gets damaged or attacked by a hacker, the backup copies could get corrupted. Therefore, consider storing copies of your most important files on another device or cloud platform.
How to create a file backup on Windows 10
Open the

Start

menu and click the

setting button (⚙)

.

In the

Settings

window, select

Update & Security

.

In the new window, select

Backup

in the left panel.

In the right panel, select the

"Add a button"

and choose an external drive for your backups.
NOTE: You can also connect an external storage device and select it as your backup storage location.
In the new Backup options window, select

More options

, and click the

"Back up now"

button to create a system image(copy).

In the Backups options window, you can also set backup parameters such as which folder you wish to backup, how often you want the selected folders to be backed up, and how long your backups should be retained.
Do not get tempted by the "keep forever" option. Set reasonable parameters. Otherwise, you will run out of free disk space quickly as your backups also take up space.