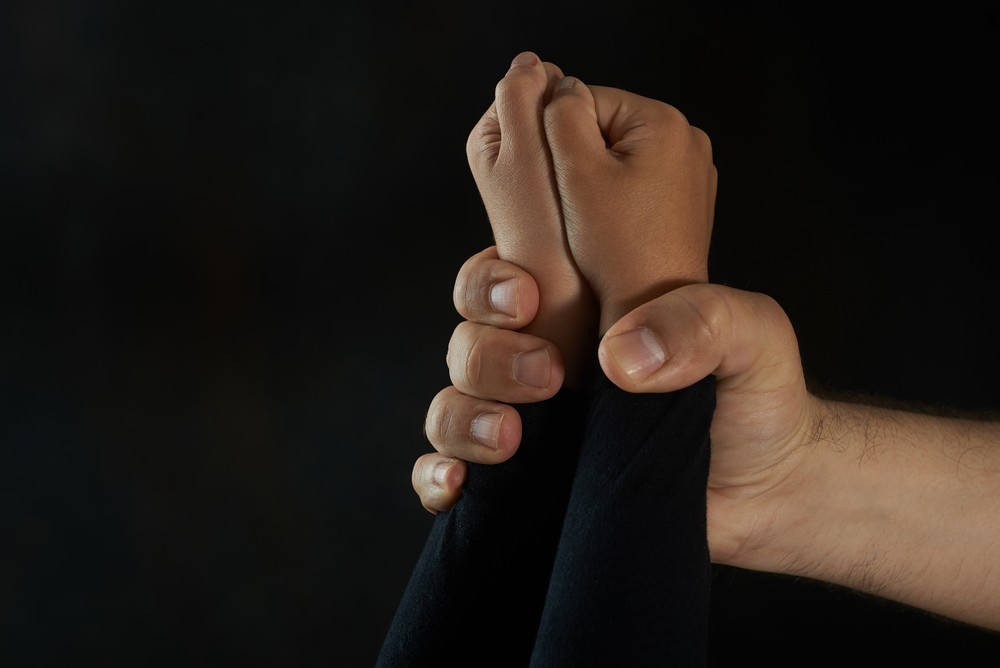 America
Prosecutors: Monster Molested Teen During Private Wrestling Lessons
A Sayreville middle school teacher and wrestling coach is accused of molesting a student during private wrestling lessons. faces sexual assault and child pornography charges. 
From Private Lessons to Living Nightmare
45-year-old John M. Denuto, a middle school math teacher in special education and longtime wrestling coach, was arrested Saturday on sexual assault charges, authorities confirmed. 
The teacher exchanged numbers with the victim sometime in June 2016 after the child's eighth-grade graduation with the offer of private wrestling lessons. Authorities state that Several months later, during the private lessons, Denuto would assault and molest the student.
Denuto's phone was seized on Jan. 9, and an even more troubling piece of evidence was recovered – videos of the assault. As it turns out, Denuto would record his nefarious endeavors, police said. 
Denuto is currently in Middlesex County jail awaiting his pre-trial hearing Friday, although his lawyer Edward Bilinkas has said that his client denies the allegations and promises that an "unbelievable amount of support" is coming from Denuto's students and wrestlers he coached. 
Denuto was fired from his wrestling coach position in Union County College after his arrest, as well as suspended from his teaching job with pay. 
Further digging, however, showed that this wasn't the first time something like this happened as Denuto faced multiple complaints of inappropriate behavior in 2009 made by parents, saying that the teacher and coach abused his trainees by doing things like faking hydration tests and telling injured wrestlers to fight, as well as "strip searches," and inappropriate messages and conversations about his sex life, court records show. 
Denuto has held many coaching positions around the state, at one point being the head coach at eight different high schools. This begs the question of just how far did his abuse go and how many victims could have possibly suffered at his hands?