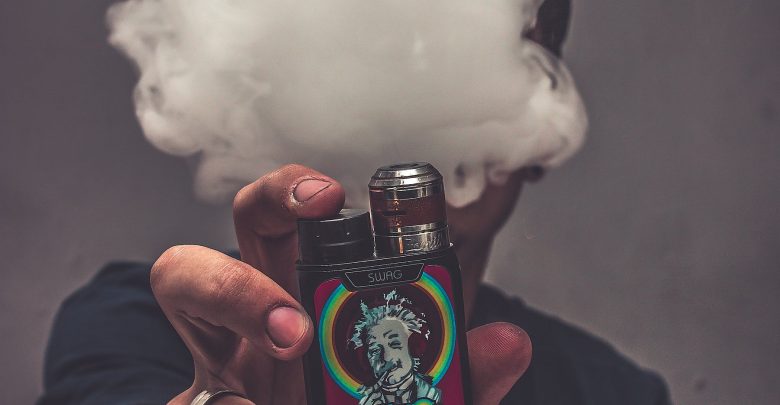 Across the United States, health officials have said they are investigating over 450 cases of illnesses supposedly linked to electronic cigarettes, also known as vapes, across 33 states. There have even been deaths connected to vaping across California, Indiana, Minnesota, Oregon, and Illinois. 
Health officials in Indiana confirmed a patient had died due to a severe lung injury; in Minnesota, a death in August was linked to electronic cigarettes, while health officials in Los Angeles recorded the first-ever vaping-related death for the state. 
The Indiana death involved a person older than 18, but no other information about the patient has been, or will be, released. The Indiana Health Department has confirmed at least eight cases of severe lung injury linked to vaping. They are also investigating a further twenty other cases they suspect are related to vaping. 
Health officials in Minnesota said that their patient was over 65 years old and that they died in August following a lengthy hospitalization. Minnesota State Epidemiologist Dr. Ruth Lynfield said the patient had a history of underlying lung disease and had been hospitalized with a severe lung injury. The injury worsened and progressed into other problems. The case is being investigated as being linked to THC oil products used in some e-cigarettes. 
Los Angeles County public health officer Dr. Muntu Davis said their victim was over 55 years old and had chronic health issues, according to CBS Los Angeles. No other details about the victim were released. 
One Illinois teenager told CBS news that his lungs resembled those of a "70 year old" after vaping with THC. Adam Hergenreder, age 18, said that "My lungs will never be the same."
The governor of Michigan announced this week that they would become the first state to ban flavored e-cigarettes. 
FDA Commissioner Dr. Ned Sharpless stated on Twitter that the agency is following every lead that might shed some light on the recent outbreak of vaping related illnesses.
Our investigation into the concerning reports of respiratory illness and deaths associated w/ vaping is a top priority for FDA and our federal, state, local health partners. We're working tirelessly to gather and analyze information about these incidents. https://t.co/o747g6SAMf

— FDA Commissioner (@FDACommissioner) September 6, 2019
Government health investigators are currently looking into whether oil derived from vitamin E – discovered in samples of marijuana vaping products from patients who got sick – could be responsible for at least some of these cases. 
The Centers for Disease Control (CDC) said that the likely cause of the illness is chemical exposure, but further research is needed to determine the actual cause. Most people who were hospitalized had recently vaped products containing THC, a psychoactive metabolite in marijuana. A smaller group of incidents involved regular e-cigarette products containing nicotine. 
The CDC didn't identify a particular e-cigarette brand, but they warned against products sold on the streets and warned against users tampering with their vaping products.