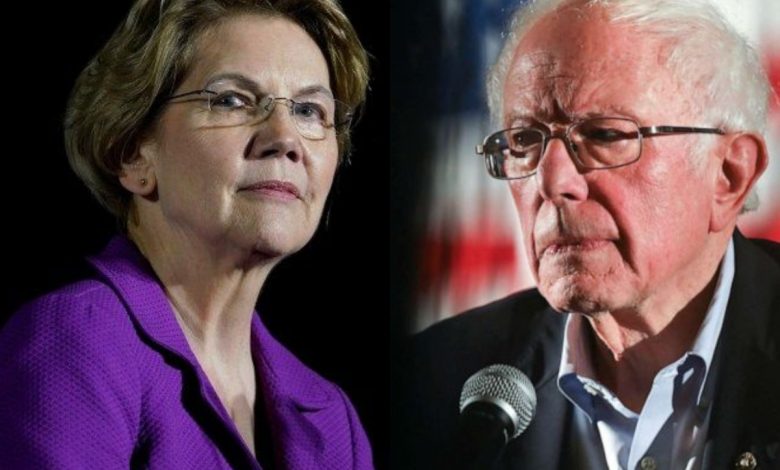 As Sen. Elizabeth Warren mulls over whether or not to endorse one of her former rivals, the National Organization for Women is urging Warren to not rush into anything. 
Biden vs Sanders
Massachusetts Sen. Elizabeth Warren dropped out of the presidential race this past Thursday, saying that she'll be "spending a little time" thinking about endorsing a runner, and whether or not that should be Sen. Bernie Sanders or former Vice President Joe Biden. 
So far, other Democratic dropouts, who are more moderate than Warren's progressive campaign which bears a resemblance to Sanders', are firmly behind Biden's back, as the former VP already has the edge over Sen. Sanders. 
As Warren is thinking the possibilities over, the National Organization for Women (NOW) President Toni Van Pelt has urged the senator to not "rush into" anything and to take her time with the decision. 
"She has a lot of leverage right now. We do trust her to make the right decisions on how to proceed. But we'd like her not to rush this," Van Pelt said. 
It appears that despite Sanders' progressive campaign, which is much closer to Warren's vision over Biden, NOW is looking more towards his rival Biden, stating that he has a better record than Sanders. 
"Sanders doesn't have a record," Van Pelt said after noting Biden's Violence Against Women Act, which was introduced in 1990. 
Sanders campaign spokesperson Rosemary Boeglin returned fire by highlighting several actions of Biden's who aren't so much on women's side, such as his support for defunding Planned Parenthood and criminalizing abortion while noting Sanders' support of these issues.