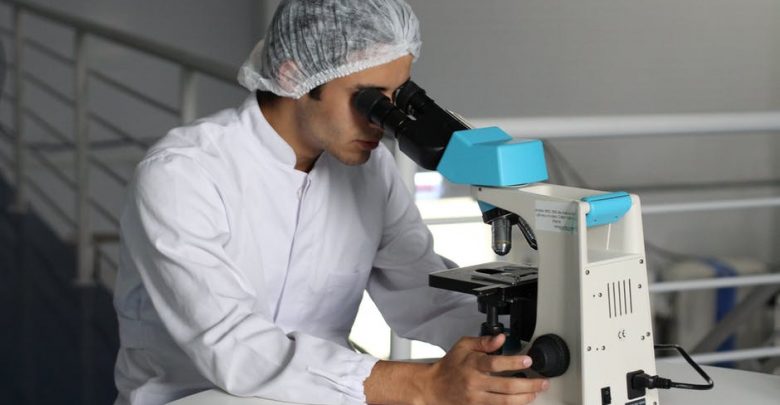 Medical researchers claim to have successfully eliminated HIV from the DNA of infected mice. It would be the first time the disease has been completely eradicated, and it brings us one step closer to a cure for humans. 
According to the study published in Nature Communications, researchers from Temple Univesity and Nebraska Medical Center eliminated the virus in mice using a gene-editing technology and a slow release version of antiviral drugs. 
"The possibility exists that HIV can be cured,… It's going to take a little bit of time, but to have the proof of concept gets us all excited."

-Howard Gendelman, Study author and chairman of UNMC's department of pharmacology and neuroscience
There are nearly 37 million people living with HIV, according to UNAIDS. If HIV is left untreated, it can become AIDS. Current treatments for HIV involve daily, lifelong antiretroviral therapy (ART), which is used to suppress the virus' ability to replicate. It can slow HIV but does not outright eliminate it.
HIV can rebound if the patient stops taking the drugs. This is because the virus manages to "integrate its DNA sequence into the genomes of cells of the immune system, and lies dormant and undetectable by antiretroviral medication.
Researchers treated the "humanized mice" – animals that have been genetically modified to have similarities to a human immune response – with an advanced form of ART known as LASER ART. The release and the metabolism of the drug allowed for the virus replication to be suppressed for longer than regular ART.
The team was able to excise the remaining integrated HIV genome with gene-editing. They used a tool called CRISPR-Cas9, which allows the scientists to operate on DNA and disable particular genes.
Gendelman said that it is unclear how long it would be before clinical trials can begin, noting that more research is required to assess the potential toxicity of gene-modifying therapy, and how to best scale the dose to fit humans.