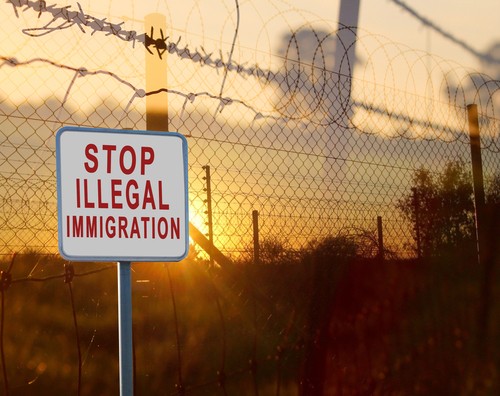 The Supreme Court has ruled in favor of the Donald Trump administration, enforcing a rule that would prevent many Central American immigrants from seeking asylum in the United States. 
The order – issued late Wednesday – would temporarily undo a ruling that blocked the policy in some Southern states. The policy is designed to prevent people from seeking asylum in the United States if they don't seek asylum in other countries they pass through on the way to the United States. 
Many people who come across the border are emigrants fleeing the poverty and violence of Central America. These people are mostly ineligible through the new rule. Also affected are asylum seekers from Africa, Asia, and South America, who regularly arrive at the border seeking asylum. 
The Trump administration has said that they want to cut the gap between the initial asylum claim – which many people pass – and getting approved for asylum – which many don't get. 
The legal challenge over the new policy has a convoluted, if brief, history. U.S District Judge Jon Tigar in San Francisco blocked the policy in late July. A three-judge panel of the 9th U.S Circuit Court of Appeals altered the order so that it would only apply to 9th Circuit states of Arizona and California. 
This meant that the administration was still free to enforce the policy on New Mexico and Texas. Tigar issued another order on Monday that re-imposed the nationwide hold on asylum policy. Once again, the 9th Circuit Court narrowed the order on Tuesday. 
The ruling from the high court allows the administration to impose the policy everywhere as the courts continue to battle it out. 
It's unclear how quickly the policy is going to be rolled out and how it will align with other efforts by the current administration to tighten asylum laws and restrict border crossings. 
Several thousand people are already on waiting lists at border crossings in Mexico to claim asylum in the United States. Over 30,000 people have already been sent back to Mexico to wait for their asylum claims to process. 
Asylum seekers have to first pass an initial screening known as a "credible fear" interview. This initial hurdle is cleared by most people. However, the new rule says that people would fail this initial step if they hadn't applied for asylum in at least one country they passed through on their way to the United States – and had been denied said asylum. These people will be put in fast-track deportation proceedings and then sent home to their home nation at the expense of the U.S taxpayer. 
Justice Department spokesperson Alexei Woltornist said the agency was "pleased that the Supreme Court intervened in this case," adding, "This action will assist the Administration in its objectives to bring order to the crisis at the southern border, close loopholes in our immigration system, and discourage frivolous claims."