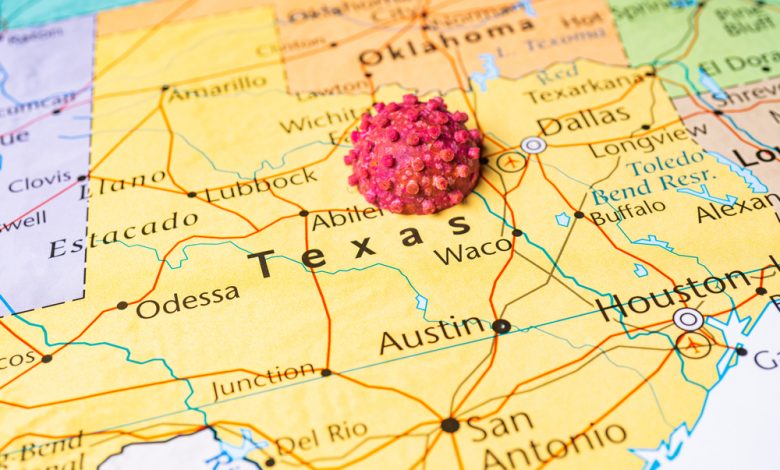 All Texans aged 50 and over can get the coronavirus vaccine from next Monday, bringing the total pool of potential recipients to roughly half of the state's population. The question is where one can obtain a vaccine. Over 4.5 million Texans have had at least one shot of the vaccine so far, which is around 4.8% of the population – among the lowest in the United States.
Texas officials claim they are working to vaccinate everyone as quickly as they can. They have complained they haven't received enough vaccine doses from the federal government, which is using outdated population data to calculate how many doses Texas requires.
Texas Seeks Fast Immunization 
Over half of Texans aged over 65 have received at least the first dose of the vaccine. The state is now vaccinating people in the 1A and 1B priority groups, which includes over ten million people including healthcare workers, senior citizens, and younger people with morbidities.
Health officials recently made the 1.3 million teachers and childcare workers of Texas eligible for the vaccine. The move was welcomed by educators, who feel that their constant exposure to students makes them a priority. The US Department of Health and Human Services has since directed every state to adopt similar measures.
Those aged 50 and older are part of Priority Group 1C, which includes between 12 and 14 million people. Almost everyone (93%) who has died from coronavirus in Texas has been over the age of 49. There's an estimated 5 million Texans between 50 and 64, an age group that accounts for one-fifth of the state's fatalities. Over a million people in this group have received their first dose of the vaccine.
Even so, the CDC recommends putting essential workers, such as police officers, firefighters, and journalists – ahead of people over 50 in the queue for the vaccine.
Texas received over a million first doses of the vaccine this week. This feat was helped by the 240,000 doses of the single-shot Johnson and Johnson vaccine. Unfortunately, Texas is not due to receive more of that vaccine next month due to shortages.
Texas officials are taking measures to better reach groups most affected by the virus. Two mobile vaccination programs have been launched to vaccinate housebound seniors while Texas works with the Federal Emergency Management Agency (FEMA) to operate three mega-sites across Houston and Dallas Fort-Worth to bring the vaccine to underserved communities.