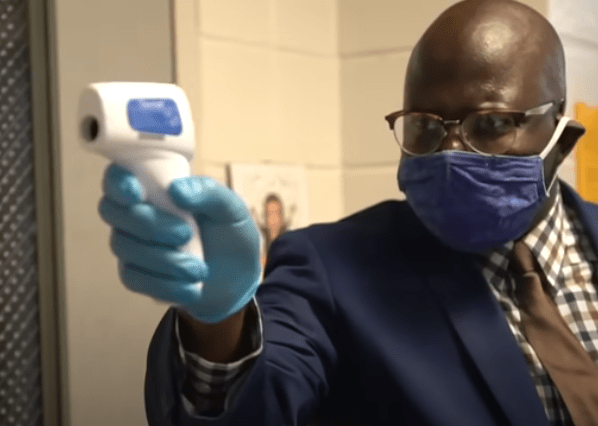 With schools across the country opening back up amid safety concerns over coronavirus, some teachers are getting creative about warning students. One Alabama teacher applied his history in music to prepare his students for attending school at a time when coronavirus is still an issue. 
A Viral Video to Teach Safety During a Pandemic 
Quentin Lee, the Principal of Childersburg High School, created his own parody video of the hit song "U Can't Touch This" by MC Hammer. Lee says he was inspired to create the video by a want to "share some joy" while delivering an important safety lesson for students preparing to return to school. 
Lee spoke to CNN, saying that he enjoys creating music videos as a way to engage students and get the community involved in education. The newest video has already been a smash hit, viewed nearly two million times. 
The school district Childersburg High School belongs to is reopening with a "blended model" where schools are open to half capacity. Students will attend classes in person Monday and Tuesday or Thursday and Friday and on alternate Wednesdays. 
The blended model was made to give teachers and students the chance to learn in small groups so that they could meet academic standards while still maintaining safety guidelines such as social distancing. 
Not only did Lee give his students a laugh, but he also gave them a fresh perspective on how to make the most of these uncertain times. Lee also said that he hoped his video would show students that there is "no end" to creativity, that there are a million and one different ways to express yourself creatively.