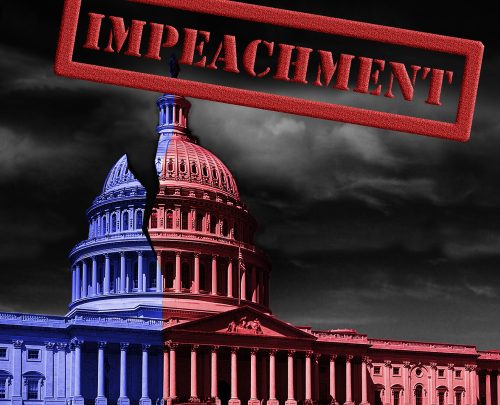 Just days after the Capitol riots, Nancy Pelosi announced that on Monday, Majority Leader Steny Hoyer will call on Vice President Mike Pence for his cooperation with another impeachment attempt against Donald Trump.

Pelosi added that to invoke the 25th Amendment, Hoyer needs unanimous consent for introducing the demand, and if he doesn't receive it, the lawmakers should bring it for a House vote on the following day.
The House speaker said that they will be waiting for the Vice President's response "within 24 hours" and added that after that, the impeachment attempt will follow.
Nancy Pelosi did not specify when that legislation would be voted on, however, she confirmed the House will act with "urgency" because Donald Trump is "an imminent threat" to the American democracy.
On Sunday, Sen. Pat Toomey, together with some other Republicans, backed up Trump's resignation call, but he stated there was not enough time for impeaching the president before he leaves the White House.
Nevertheless, Majority Whip Rep. Jim Clyburn stated the President could still be impeached even if the articles sent to the Senate are delayed.
Rep. Alexandria Ocasio-Cortez reminded ABC that if Donald Trump gets impeached, he won't be able to run for president again.