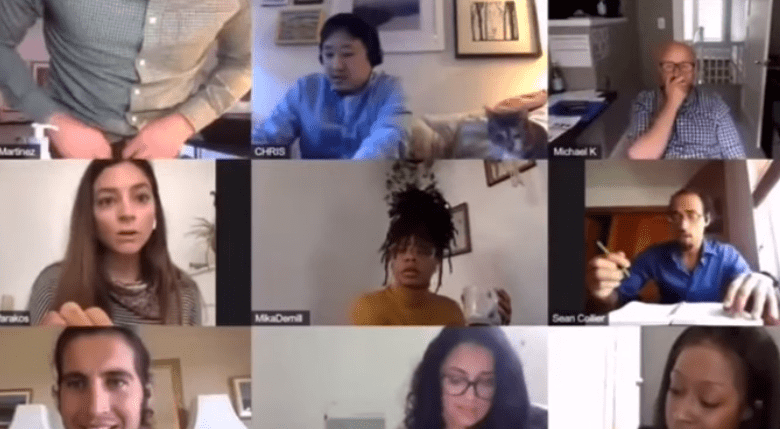 Daniel! Daniel! We all remember that viral video of a man who appears to accidentally leave his camera on while having some 'alone time.' Well, Although the video got viral, it turned out fake. 
 A Creative Ad Campaign
The viral video that made the rounds across the internet is an advertisement for a popular 'men's website,' and the participants in it are not bankers at all. Besides, if you are curious who "Daniel" is, you should know that this is a professional actor, and so are his "colleagues" in the footage. 
Will the ruse certainly gave everybody a laugh, the video can be used as a cautionary tale to everyone who uses video conference apps. Just recently, CNN legal analyst Jeffrey Toobin was allegedly masturbating during a conference with colleges. This resulted in his suspension from his position at New Yorker.